Something About Gardens, Hong Kong, October, 2020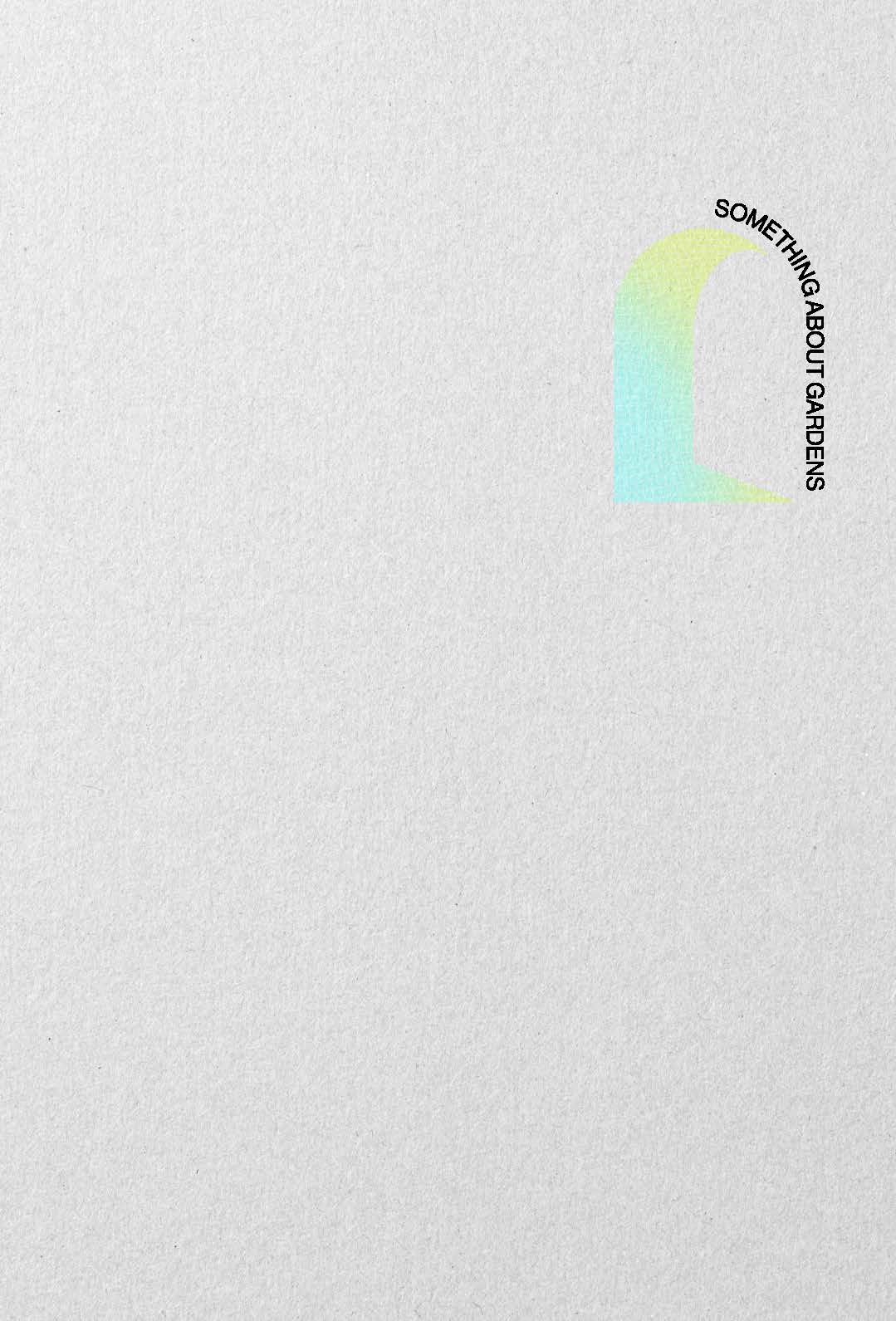 click image to read


Something About Gardens sees gardens as a playground of opposed polarities, reflecting on modern human relationships through exploring the structural and aesthetic properties of gardens. The book embraces the opportunities and challenges that come with a world of dualities, featuring images and texts from Alan Chan, James Ng, Arielle Tse and Katharine Tsang.

The Alliance of Goodwill is about grief, sound, friendship, and time. It is an account of a heavy heart and a thank you note during this season of change - a period of transition between the vicious cycle of withdrawal and new ventures. How can we forge better connections when we encounter things we don't want to hear, things we fail to hear and things we can't hear?

I also wanted to dedicate this to my parents, for the unconditional support and security I grew up with.

I always say that I should pick up a musical instrument again or even take up singing classes, but I am almost certain that I would not. I felt awful and defeated when I failed my graded music exams. It is a platitude now to say: just try again. To redress my lack of talent in music, I now keep a small selection of books on sound art.

I am deeply indebted to Pavilion for giving me my first opportunity to write a few months ago; it opened the door to recount and discern things I couldn't quite put my finger on. And many thanks to Masami Kuroki for agreeing to get on board with this little project so last minute, and Arielle for bearing with my many typos and edits and for putting the book together for the show.

Thinking of you as we brace for challenges ahead and inevitable new waves of Covid infections, whether we like it or not.




Chinese translation here.

The Unapologetic Thief: Sweet and Sour, Pavilion Gallery, London, June 2020
click image to read



Many things came to mind over the seven days as I try to gather my thoughts for this piece. I thought about a different time, a time well before this feature came about. But I would be lying if I told you it was a better time. The revelation of grief and loss evoked by the act of stealing that I so obsessively dismissed made me deeply apologetic for my already dysfunctional rapport. In fact the trouble seemed to be that I had hopelessly fallen for the role as a thief that I was neither qualified nor ready to play. The dishonour frightened me and I was embarrassed about my poor judgement. This episode provoked my curiosity if there's nothing left to steal, there's nothing left to lose.



It's hard to not talk about the close ties between Hong Kong and Britain without looking at Hong Kong's past. I wonder if the generation born in the late 90s could recall anything from the colonial era or even feel as conflicted and confused about our roots, heritage and identity. More and more are fighting for "One Identity, Two Citizenships" as Beijing signals the end of "One Country, Two Systems". While it is still unclear what the much opposed national security law entails, I'm starting to feel that everything we take pride in would all become a time lost. When I frantically decided to return to Hong Kong just a little over a year ago, I felt compelled to reclaim my Chinese identity. The question was not if I feel more Chinese or Hong Kong, British or Chinese, British or Hong Kong. It was important to me to understand and accept the only authenticated identity tracing back my family history.
Sunset Conversations, Hong Kong, August 2018
click image to read
Sunset Conversations is a record of a conversation via text between the artists of The Sunset Club, between June and July 2018. The publication revolves around 7 questions brought forward by each artist to others, and are discussed accordingly throughout the text.

The messages were sent from various locations and time zones, including London –GMT+1 (British summer time), Hong Kong – GMT+8, Helsinki – GMT+2, St. Petersburg –GMT+3, Valencia – GMT+2, Alicante – GMT+2.




<

back


© 2023 Katharine Tsang